godiddy.com is a hosted platform that makes it easy for SSI developers and solution providers to work with DIDs.
Basic functions are creating, resolving, updating, and deactivating DIDs across multiple DID methods and networks.
Advanced functions include key management, search, transfer of DIDs, lookup of historical DID document versions, notification of DID-related events, and more.
This platform can be accessed either via a web frontend, or an API.
Also see the API Reference.
See the QuickStart or the individual API component pages for more information:
The following diagram outlines the major components of godiddy.com: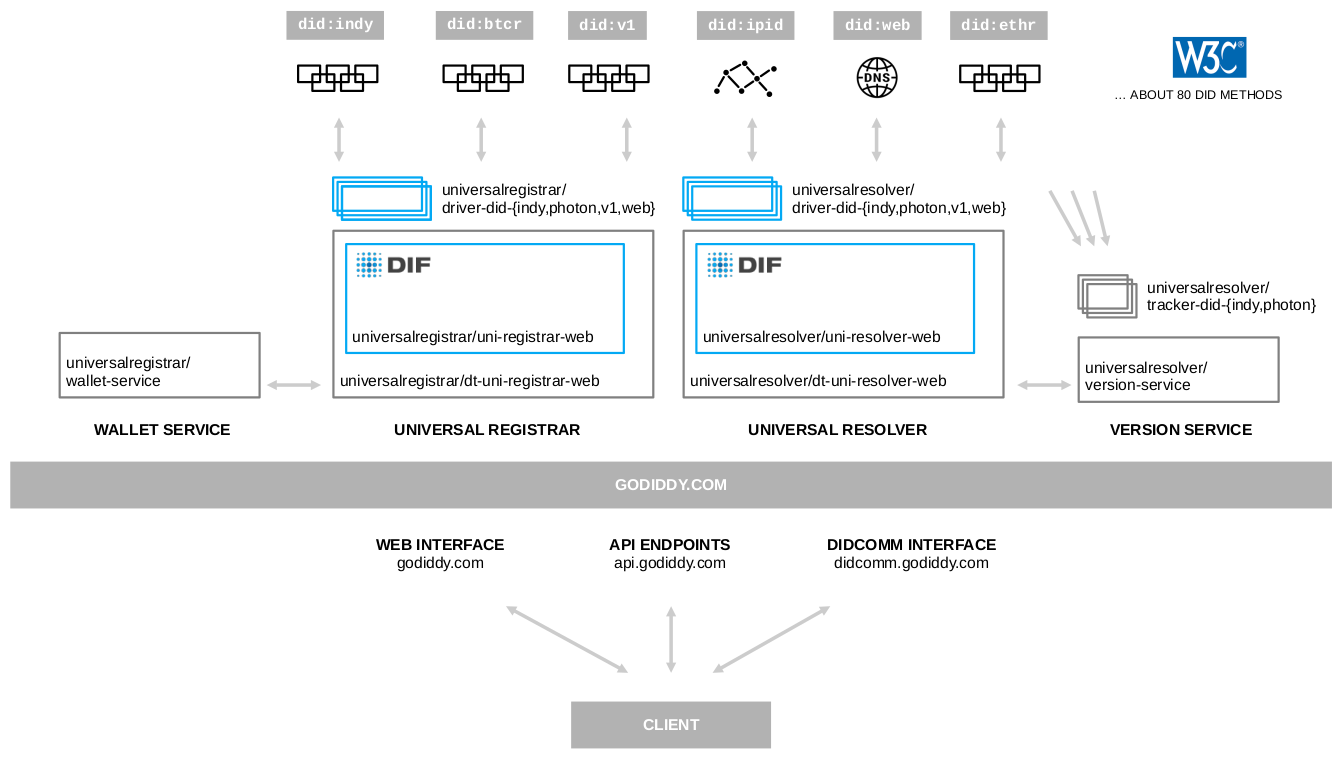 godiddy.com is provided by Danube Tech.
Please write to us at contact@danubetech.com for more information.

Built using the well-known open-source tools Universal Resolver and Universal Registrar open source projects at the Decentralized Identity Foundation.